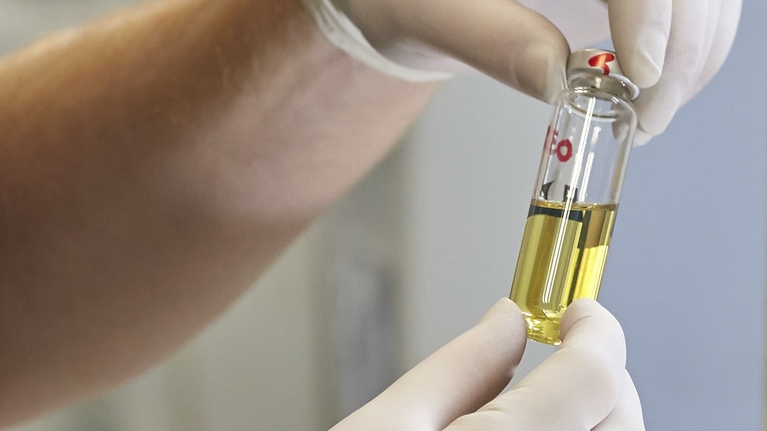 Knowing the condition of the unit through oil analysis is important to proactively prevent possible faults in the unit due to improper behaviour.
Thus, it is very important that the transformer oil samples for analyse are taken properly, to obtain an accurate diagnosis.
Samples can be taken using a bottle or a syringe, although at Lubrication Management we recommend the latter method.
A guide with best practices to ensure your samples reach the laboratory in optimum conditions can be found below:
Always follow the instructions of the unit manufacturer.
Ensure the tap of the sampling valve is properly closed.
Remove the guard from the sampling valve.
Clean the mouth of the valve before the extraction. When doing so, ensure the cloth used does not leave fibres or lint.
Let between one and two litres of oil flow into the container.
Ensure there are no air bubbles in the container and close it hermetically to avoid leakage.
Store the container immediately to avoid contact with sunlight.
Ensure the sample is properly labelled.
If you follow these good practices the sample will be ready for analysis in the laboratory.