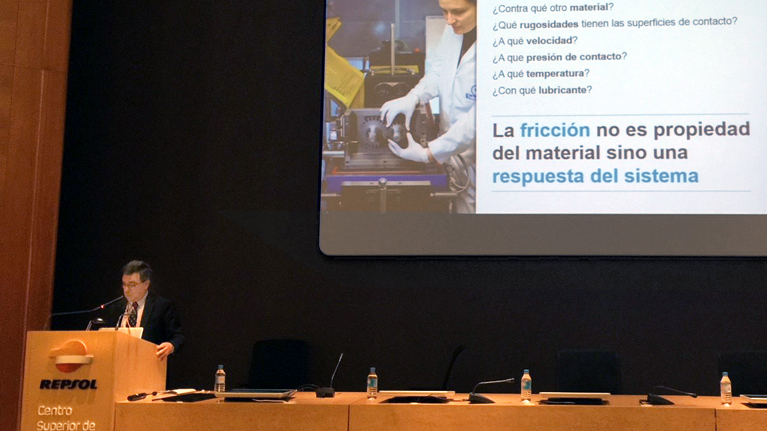 Last Tuesday, on the 21st of November, the Repsol Training Centre in Madrid hosted the seminar which was entitled "The lubrication of turbines and generation engines" in which Lubrication Management – IK4-TEKNIKER participated.
Different talks were given during the seminar which all had the same common denominator: Turbines and gas engines. In this manner, various topics were covered, such as the improvement in efficiency and reduction of emissions in engines; the improvement of power and reduction of emissions in gas turbines; and the formulation of 2T and 4T turbine oils in generation, amongst others.
Specifically, Lubrication Management – IK4-TEKNIKER presented a talk entitled "The predictive maintenance and tribological study of lubricants and critical components" which fundamentally covered the importance of tribology and predictive maintenance in turbines and gas engines in order for them to function correctly.
At the end of the seminar, the attendees, close to 70 users who dedicate themselves to the industrial lubrication sector, had the opportunity to visit the laboratories at the Repsol Technology Centre.